Discover What We Do
Whether you have a prescription that you need delivered to your door or you want some over the counter medicine in the middle of the night, we can help you!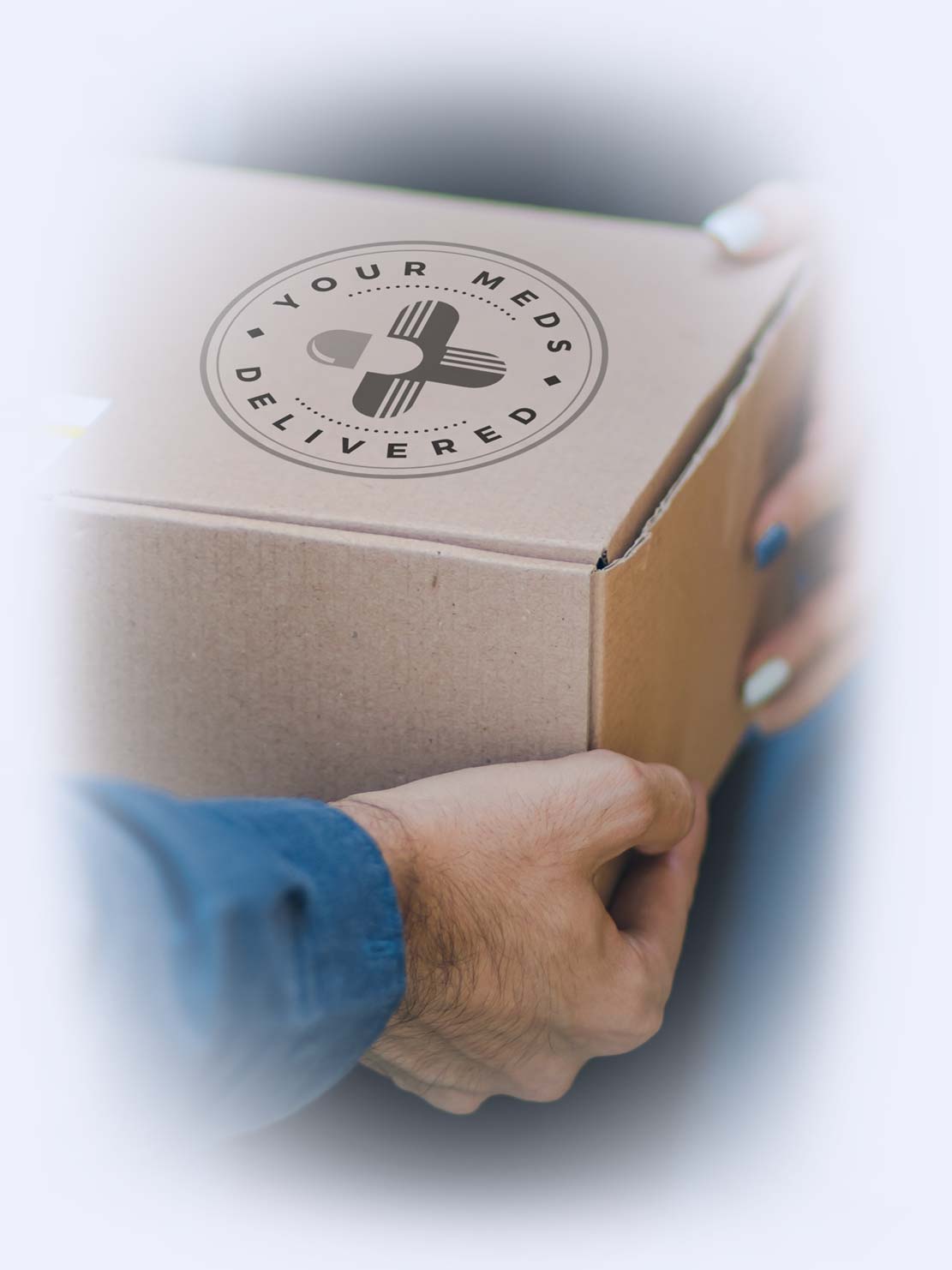 1 hour delivery service until midnight*
*Available only for addresses within 3 miles of Manchester City Centre.
Available until midnight, 7 days a week.
Tell us what you need
Contact us through our online form, chat, e-mail, or phone and tell us what you need.
Pharmacist Assessment
Our pharmacist will assess your situation, take your 'over the counter medicine' order, dispense your NHS prescription or make a private prescription for your condition if necessary.
Payment and Delivery
We take payments securely over the phone and once funds are cleared we will arrange your delivery.
NHS prescription and repeat prescription delivery service
Contact us through our online chat, e-mail, online form or over the phone and we will deliver your prescription to you.
Just follow three simple steps:
1. Fill in the online form and upload a picture of your prescription. We can pick up your prescription from your GP, office or home if you need us to.
2. Our team will check your request and our pharmacist will contact you to complete payment over the phone.
3. As soon as your payment has been processed, our pharmacist will dispense your medicine.
If you need a repeat prescription you 'must' nominate us as your preferred pharmacy. This needs to be done with your GP.
To nominate us means that your GP can send your prescriptions directly to us. In some cases, this also means that we can request repeat prescriptions from your GP on your behalf, taking the hassle out of remembering to order your next dose and leaving it in our hands.
Lifestyle conditions
We can help you with prescriptions for some common health problems. Look through our list of conditions and choose the one you may want advice for without going to your GP. Select the one you need, and chat with our pharmacists to fill in a small questionnaire and find out what the best treatment is for you.
Chat with our Pharmacists
Our pharmacists are here to help you. You can have a remote consultation with our experienced pharmacists and get help to treat your ailment.
THIS IS NOT TO BE USED AS AN EMERGENCY SERVICE. If you believe your condition needs immediate treatment from a doctor, please call the NHS on 111. If you need help with minor issues our pharmacists are available to help you from 8:00 am until midnight every day of the week.
Emergency supply
Our pharmacists can supply an emergency dose of your medicine. If you realise you don't have a big enough supply of your prescribed medicine and you need some to get by until you get a new prescription from you GP, chat with us or call us. Our pharmacists will assess the situation and help you.
Lifestyle ailments
Our pharmacists can help you with treatments for common conditions that do not require a prescription. Find the most common problems in our list and we will help you.
Ordering your medicines shouldn't be complicated.
Time is your most valuable asset, let us help you with what we are good at and free up some of your time.